ActionAid and TX Foundation commission school buildings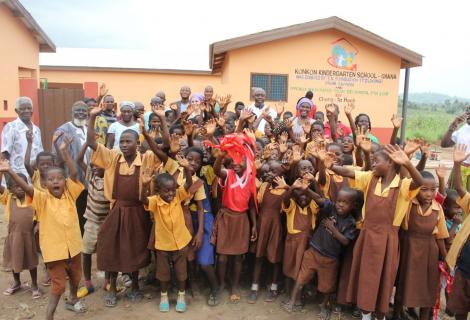 In July 2017, Tzu-Xing (TX) Foundation, a philanthropic organisation based in Taiwan, signed a Memorandum of Understanding (MoU)  with ActionAid Ghana to fund the construction of a Kindergarten and Junior High School block at Konkon in the Ga South area of the Greater Accra region.
After a groundbreaking ceremony in that same month, ActionAid immediately commenced the construction of the two facilities with support from the Ghana Education Service (GES)

With regular monitoring and supervision by the Greater Accra and Volta Regional Programme team of ActionAid Ghana, the two facilities were completed in December.
Equipped with a playground, furniture and other facilities to promote quality education for the children of Konkon and surrounding communities, the structures will ensure effective learning through the supply of teaching aids such as toys and reading objects for the children in the area.
The structures and its equipment will benefit about 450 children and pupils of the Konkon M.A. Basic and Junior High School (JHS) who had been studying under difficult conditions as a result of inadequate teaching and learning materials under a shabby make-shift structure.
Tzu-Xing Foundation wholly sponsored the construction of the two facilities at a cost of USD 105, 307.
ActionAid shares the vision of TX Foundation– that every child deserves to learn under healthy conditions in a friendly, quality and progressive learning  environment.  TX believes in Kindness Walking for Education and have walked the talk in their philanthropic activities in many developing countries.
  
ActionAid Ghana has been working in the Konkon community in the Ga South District for over 15 years, implementing development interventions in education, women's rights, youth empowerment and community development.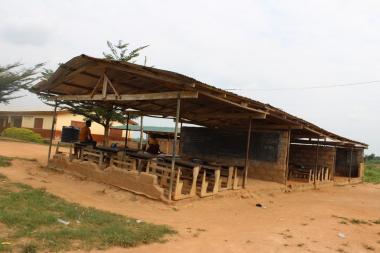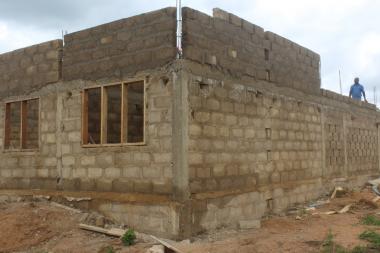 Update of the on-going construction of the Junior High and Kindergarten structure by ActionAid and TX Foundation