Cancelling COP in Chile must not delay progress on climate justice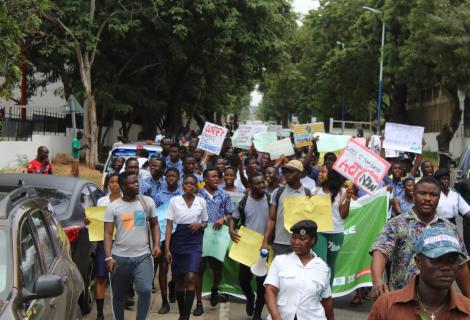 The Chilean government has pulled out of hosting the 25th Conference of the Parties (COP25) climate summit due to continuing protests against rising inequality.
Harjeet Singh, global lead on climate change for ActionAid, says:
"Our thoughts are with the people of Chile. The country is in the middle of the most severe drought in 60 years, which is being worsened by the privatisation of water, leaving people without access to this most basic right. Austerity and wealth disparity have led to the recent uprisings against social injustice and rising inequality. 
"The climate conference may have left Chile, but our attention has not. The struggles of Chilean citizens need the world's attention. The climate crisis and social unrest in Chile and elsewhere, have the same root cause – governments prioritising corporations over the rights of people.
"The climate emergency is the greatest equity issue of our time. Climate justice is social justice. The lives of millions of people in the Global South, particularly women, young people and indigenous communities, are already being devastated by the climate crisis, worsening existing inequalities.
"Finance for the loss and damage caused by climate change is on the table at COP25. This is a crucial opportunity for the rich countries and polluting industries that have caused the crisis to meet their responsibility to those who are being hardest hit by climate disasters. Cancelling COP in Chile must not delay progress on climate solutions that deliver social justice."