Communiqué: Annual Young Urban Women's Movement (YUWM) Conference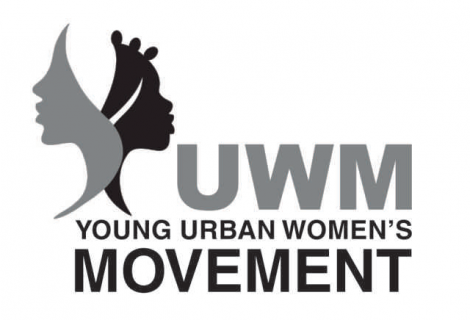 Communiqué Issued at the End of the Second Annual Young Urban Women's Movement (YUWM) Conference held at the Miklin Hotel in Accra on 5 September 2019
We are members of the Young Urban Women's Movement made up of about 5,000 young women between the ages of 15-35 living in the Upper East, Northern, Bono, Bono East, Ahafo and Greater Accra Regions of Ghana. On the occasion of the closing ceremony of our 2nd Annual Conference, we will like to issue this communique calling on government and other stakeholders to act in ways that promote the economic security and bodily integrity of young women.
Since 2016, the movement has, through the work of our various chapters across the country provided skills and capacity building trainings as well as embarked on advocacy campaigns and conducted various researches in areas of economic security, bodily integrity and unpaid care work. In March 2018, we conducted a research on access and availability to portable water in 20 communities in the Greater Accra and Northern Regions. The findings of the research were damning with some communities having to share their water sources with animals. We intend to go beyond the findings to engage local and state actors and bring enormous pressure on them to do the needful with regards to the provision of clean and portable water.
Also, in 2018, we embarked on a study focusing on the sexual and economic exploitation of women in the informal sector. The study, conducted on 307 young women living in Greater Accra, Northern and the Upper East Regions, painted a dark and gloomy picture of how many young women are struggling to survive in the selected urban centers. We observed that employers exploit their workers, economically because of the perception that the employer is doing the employee a favour by employing him/her. This is often because of the employees' vulnerability. Such economic exploitations include: poor remuneration; job insecurity, working for long hours as well as doing unpaid work outside agreed terms.
The study found out that as many of 44% of respondents had experienced sexually oriented behavior such as touching, rubbing or groping at the workplace. Additionally, 17% of respondents had experienced incessant or repetitious telling of sexual or dirty stories or jokes. Unfortunately, because of the lack of systems and policies which protect the rights of victims of sexual abuse in such situations, 60% of respondents indicated that they did not report these instances of abuse.
The objective of this communiqué is to place the needs of young, urban women before the government to ensure the implementation of policies that responds positively to our concerns regarding sexual and reproductive health rights, Unpaid Care Work and sexual harassment in the world of work.  
Per data collected across our areas of operation, the issue of sexual and reproductive health is still a concern due to the following reasons:
Myths and misconceptions around sex and family planning
Lack of youth-friendly Sexual and Reproductive Health facilities/services
Cost/availability of family planning services
Little or no education on menstrual care.
Little or no education on sex.
High cost of sanitary towels
Cultural practices
Religious beliefs
On average, 91% of women and girls spend ten hours and thirty minutes doing care work. Taking into consideration our cultural and gender socialization, women are expected to engage in childcare, cooking, washing, cleaning of the home etc. not regarding the effort and time put into doing these activities.
Some reasons that contribute to disregarding Unpaid Care Work are;
Patriarchy
Societal norms
Cultural practices
Religious beliefs
Misogyny
This we believe contributes to low productivity, poor access to decent work and high dependency level among women. This ultimately has a ripple effect on economic development.
We therefore make the following recommendations:
In tackling the issue of sexual and reproductive health, 
Include family planning and contraceptive education in school curriculum to reduce pregnancy among school girls.
We urge the government to waive off taxes on products like sanitary pads to ensure free or subsidised prices on menstruation kits.
Institutions should provide adequate information on sex-related topics like family planning, safe abortion and comprehensive abortion care.
Society should encourage open and frank discussions on Sexual Rights and Reproductive Health at the family and community level.
On the issue of Unpaid Care Work, we recommend;
The state provides access to affordable childcare centres to assist mothers.
Provide access to clean and portable water in homes.
Redistribution of care work.
Educating society on the negative effects of unpaid care work on women and girls.
On the issue of sexual harassment in the world of work, we recommend that the government:
Ratifies the ILO Convention 190 on gender-based violence in the world of work.
Speed up the process to pass laws that will protect the rights of domestic workers.
Implement or develop policies to address gender-based harassment in workspaces (formal and informal) to protect young women.
Conclusion
To conclude, we, members of the Young Urban Women's Movement, would like to request your support in holding government and other stake actors accountable. We would like to use your respective media platforms to entreat all political parties to include issues, as stated above, in their manifestos as Ghana is going to the polls in December 2020. Additionally, we are also calling on stakeholders to ensure implementation of existing policies to eliminate sexual harassment in the world of work.
Presented by:
Signed
Hafsa Yurizaa Zakaria
Chairperson, YUWM