COP25: 'It's not too late' to support communities on the frontline of the climate crisis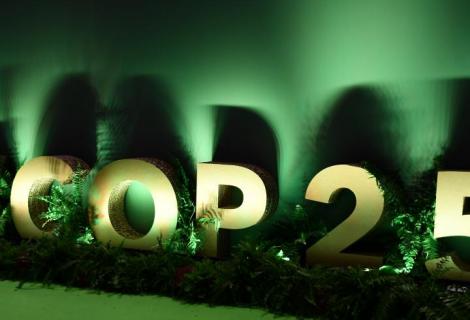 Voices from the climate justice movement urge ministers to stop US interference and improve outcomes on finance for climate survivors
Madrid, 13 December 2019 – As the UN climate conference in Madrid limps to a close, five experts give their views on the talks so far and 11th hour hopes of tackling the climate emergency.
Speaking at an ActionAid press conference on the final day of the climate talks, Sriram Madhusoodanan, deputy campaigns director at Corporate Accountability, said the negotiations had so far produced little progress on key issues.
The most action so far has come from the 300-strong civil society protest, led by Indigenous Peoples and youth movements on Wednesday, calling on rich countries to 'step up and pay up', he said.
All speakers called out developed countries, the US, EU, Australia and Canada, those most responsible for the climate crisis, for blocking progress and dampening ambition.
"The US is lighting the house in fire as its on its way out the door and global north governments like the EU, Australia, and Canada are backing it every step of the way. It's not too late, these governments can stop backing the US and developing countries can unite as a bloc to prevent a bad deal on Article 6 and pave the way forward for real solutions," Madhusoodanan said.
Harjeet Singh, global lead on climate for ActionAid, described frustratingly little movement on agreeing a mechanism to provide financial support to communities in the global south hit by climate disasters.
After waiting six years for the issue of loss and damage finance to be on the table, countries have agreed to set up an expert group and network to look at the issue.
"The global community for the last seven years has been talking and has not yet reached out to support communities facing the climate emergency," Singh said. "The proposals on finance and governance are still not clear. It is the US, EU and Australia not allowing any progress.
"People are suffering right now. But we are likely to get a broad statement rather than an urgently needed system to help people on the frontline of the crisis."
Meanwhile, the US is still attempting to add further protections for itself and fossil fuel companies into the loss and damage negotiation by inserting a liability waiver to cover its own back and keep developing countries hit by climate disasters mired in debt and poverty.   
Singh urged developing countries to "stay strong" and continue to push for loss and damage finance in the final hours of negotiations.
Rhoda Boateng, coordinator for climate and youth at International Trade Union Congress, Africa, said the ITUC's three key demands for the conference, to raise ambitions for a just transition, increase sign on to the Climate Action for Jobs Initiative and see commitment to finance for low carbon development, were far from being met. 
"Increasingly the COP is becoming a reflection of what we see in the real world – global hegemony at play over interests of people," she said.
Aruna Chandrasekhar, an independent journalist from India and graduate student at the Environmental Change Institute, Oxford University, said: "As a late millennial woman, this multilateral process is almost as old as I am and it has failed us, in spite of being our best hope.

"This COP has nothing to do with a world on fire, where farmers are committing suicide and we only now have language for slow onset events, where indigenous women without land rights are being displaced by fossil fuel projects and we're opening more new mines and pipelines instead of a just transition."
She welcomed the new Gender Action Plan, with the inclusion of just transition and human rights language, but questioned how it could work without finance for loss and damage for developing countries, an adaptation fund and women involved in decision-making processes.
Wanun Permpibul, of the Asia Peoples Movement on Debt and Development, end the session with a powerful call for civil society to continue its fight for climate justice, saying: "Our governments may have failed us here once again, but the people will persist.
"We will organise and mobilise in our respective countries and we will make sure that when we come to Glasgow next year, we can no longer be pushed aside. We will keep fighting for what is just, what is fair, and what is best for the greater masses, and not only for the few."