ActionAid Ghana joins over 500 Civil Society Organizations at the Africa Climate Summit to deliberate on green growth and climate finance solutions for Africa and the world.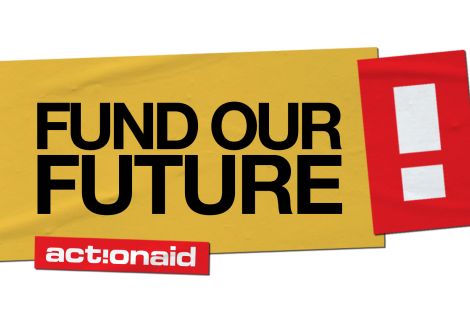 ActionAid Ghana (AAG) joins over 500 Civil Society Organizations (CSOs)in Nairobi, Kenya, today, September 1, 2023, for the African Climate Week and Summit to explore ways to reduce greenhouse gas emissions while adapting to the mounting outcome from the climate crisis. 
Starting today, this year's Africa Climate Week (ACW) is being held alongside the Africa Climate Summit (ACS), which will run from September 4–6 and is being hosted by the Government of Kenya. The event is themed 'Green Growth and Climate Finance Solutions and focuses on four systems-based tracks, each focusing on specific themes: Energy systems and industry Cities, urban and rural settlements, infrastructure, and transport Land, ocean, food, and water. AAG finds this summit a tremendous opportunity to chart a new course for the continent that creates a leadership vision for a cleaner, safer, and more prosperous future that protects our people, our food systems, water resources, and biodiversity. As ardent advocates of agroecology, AAG believes this vision must boost our collective efforts to build our renewable energy systems and agroecology adaptations on a scale that benefits millions of Africans while inspiring other countries to make interventions that prevent further global heating. AAG in solidarity with its CSO (Civil Society Organizations) partners call on African leaders to;
Ensure the meeting advances Africa's interests and priorities as promoted by African Governments and civil society in the UNFCCC.  
Adopt an integrated approach to Africa's climate, energy, and development issues. Without such an integrated African-led approach, concepts like "green growth" will simply further "neo-colonialism".  
Adopt policy actions aimed at improving small holder farmers resilience to climate change. Expand access to quality social protection schemes for small holder women farmers and vulnerable groups. 
Promote avenues that provide sufficient and consensual climate funding to realize this commitment.
Similarly, ActionAid Ghana is excited to notify its stakeholders that on Monday September 4, 2023, the ActionAid Federation will be releasing its research report dubbed "How the Finance Flows. The new research by ActionAid has revealed that the world's leading financial institutions have provided twice as much financing to industrial agriculture corporations operating in the Global South than Global North governments have provided as climate finance to help countries on the front lines of the climate crisis.   
John Nkaw, Country Director, ActionAid Ghana stresses that many developing countries are at the precipice of a climate change crisis. The situation is getting worse, with many of these countries either in a debt crisis or on the verge of one. Alongside these double crises, women and their livelihood systems are the hardest hit by climate change impacts, largely due to culturally imposed limits on women's ownership and control of resources including land, labour, and capital and imbalances in power relations across communities.
ActionAid is a global justice federation working to achieve social justice, gender equality and poverty eradication. ActionAid works to strengthen the capacity and agency of people living in poverty and exclusion, especially women, to assert their rights. ActionAid Ghana (AAG), over the years, used its HRBA approach to empower and mobilize women including vulnerable groups to demand their rights, including engaging duty bearers to help them improve their resilience to climate change. 
For more information, please contact Jacqueline Parditey, Admin and Communications Officer on Jacqueline.Parditey@actionaid.org