Charity delivers urgent medical care to survivors as reports of those injured reaches nearly 100,000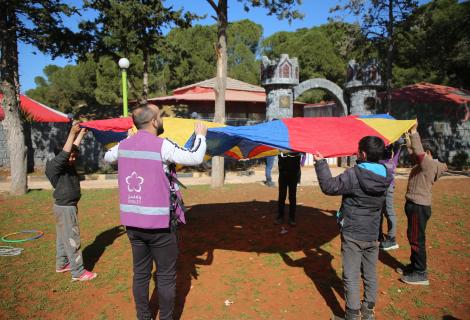 ActionAid is responding to the aftermath of the Turkey Syria earthquake by providing medical support through mobile health units in northwest Syria. 
It's reported that around 12,000 people in northwest Syria and around 80,000 people in Turkey have been injured by the quake, with the death toll standing at 41,000. 
Commenting on the urgent need for medical aid for survivors, Racha Nasreddine, Regional Director of ActionAid Arab Region said: "In the first 24 hours after the earthquake, our partner was the only organisation working alongside the White Helmets to rescue survivors. Using mobile health units, we were able to provide critical care in those crucial hours and as a result saved many lives. 
"The situation now is that a number of hospitals have been destroyed by the earthquake and the ones still standing are struggling to cope with the number of people requiring urgent medical attention.  
"We are continuing to provide immediate first aid to people injured by the disaster so as to ease the pressure faced by hospitals. Trained staff are also providing emotional support to those experiencing trauma."