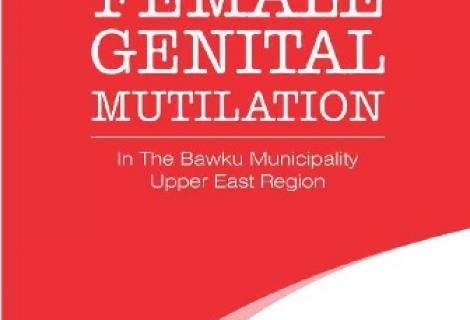 Action Research on Female Genital Mutilation (FGM) in the Bawku Municipality
Downloads
EXECUTIVE SUMMARY
ActionAid Ghana (AAG) and Belim Wusa Development Agency (BEWDA) have been working in partnership on women's rights issues since the creation of Bawku Development area (DA12) in 2005. The focus of the women's rights work has been on reducing violence against women, including cultural practices that condone violence or in themselves are injurious to the physical and mental wellbeing of a woman.
Female Genital Mutilation is a practice that has been internationally and nationally outlawed as criminal and a rights violation with very serious short and long term health effects on women. This research on FGM was conducted by BEWDA with support from ActionAid Ghana in five selected communities, namely Mognori, Bardo, Mandago, Widana and Waanre.
RESEARCH OBJECTIVES
The research sought to find answers in the following areas;
To assess the practice of FGM in 5 communities in the Bawku Municipality
To determine the rationale or reasons for the practice of FGM, in the communities
To examine the actors involved in the practice of FGM and where they come from.
To determine the categories of girls/women most affected
To examine the level of awareness of the law prohibiting FGM, to ascertain the effects of FGM on women and girls.