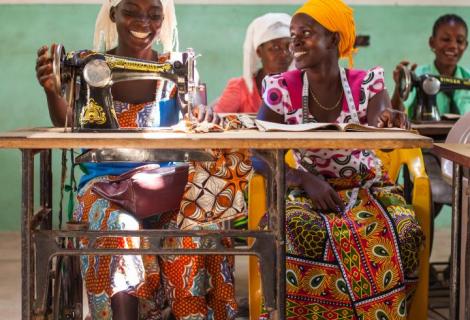 ActionAid International 2018 annual report
Downloads
In 2018, as always, we were inspired by the stories of people resisting and fighting for their rights in the face of social injustice. Young people led the fight against climate change and resistance against repressive governments. Women continued to challenge patriarchy and misogyny. Social movements, displaced people and their allies continue to score important victories. We continue to help people shift power to themselves and their communities. But this is only part of the story.
Women in many countries are still being pushed into poverty by deep cuts to public services and the increasing burden of unpaid care work. Workers are still denied their rights and more work is insecure and underpaid. Climate change is accelerating and so is its impact – especially on those who are least responsible for it. Corporate greed continues to threaten people's access to and control of natural resources and land. The rise of the far right is shrinking the political space and leading to increased misogyny, racism, xenophobia and homophobia.
This report is the story of our year, and just some of the many communities we work with. It shows our humanitarian approach, our determination to shift power and our adoption of feminist principles. It tells the story of how we are building up rights, resilience and redistribution. Most of all, it tells the story of how a global network of committed donors, supporters, volunteers, staff and social movements is striving to improve the lives of those affected by multiple disadvantages. 
We hope you enjoy the report. Thank you for helping make 2018 an insightful and vibrant year.