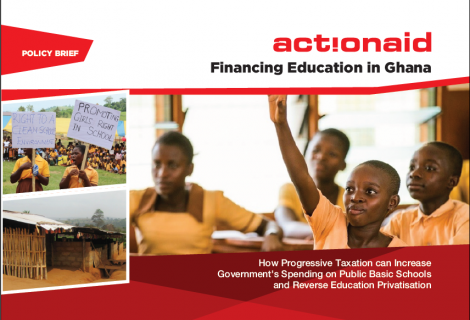 Policy Brief: Financing education in Ghana
How progressive taxation can increase government's spending on public basic schools and reverse education privatisation
Downloads
This policy brief makes recommendations on funding education in Ghana by outlining the problems of education in Ghana, relevant laws and policies while analysing local and national priorities in education financing.
Ultimately, it purports to make the recommendations necessary for the attainment of a better and fairer financing for free quality public education for all in Ghana.
Download the full report here.