"I believe that in every human establishment, change is key"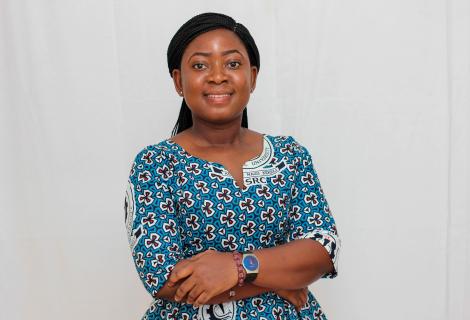 Vera Fafa Abenya is the first female president of her school's student council
The Ho Technical University is one of the first universities established in the Volta Region over 50 years ago. Like all academic institutions, its Student Representative Council (SRC) represents the interests of students, who come from all parts of Ghana and the world.
Pursuing a Higher National Diploma in Purchasing and Supply, 26-year old Vera Fafa Agbenya was inspired by a sensitisation workshop organised by ActionAid Ghana as part of the Africa We Want project, to contest for the position of President of the SRC at the University.
"I believe that in every human establishment, change is key. I felt challenged to step where no woman has stepped in my institution. This was what motivated me and with the help of ActionAid, I got more excited about the challenge. "I have always been interested in governance and politics so when I found out ActionAid was organising an awareness raising activity on the African Charter on Democracy, Elections and Governance (ACDEG), I signed up for it. We were educated on the importance of citizen's participation, especially women's, in decision-making and the student body were also educated on giving chances to women to led"
She won the elections and became the first ever female student to lead the SRC in the school.
"They voted for me and I won the elections. The future is untold but I believe and I am dedicated to associating myself to empowering women in social, academic, politics and other activities."